East Hawaii Health Clinic 1190 - Primary Care
Section Guide
East Hawaii Health Clinic 1190 - Primary Care
About Us
Aloha!
We welcome you and your entire family into our East Hawai'i Health Clinic! Our Center is unique on Hawaii Island, and our mission is simple:
TREAT:
We provide preventive and routine health services for all generations with our team of family medicine physicians, pediatricians, nurse practitioners, psychologists, and pharmacists.
TRAIN:
We serve as the primary training location for the island's next generation of health care providers. Please expect that along with your physician, your care team will include students and doctors completing their specialty training.
TRUST:
As our patient, you will receive compassionate, comprehensive care. You can trust that the entire team – from our front desk and administrative staff, to our nurses and clinical assistants, to our providers – has your interests in mind, and will treat you like a member of our ohana. We will make every effort to support continuity of care with YOUR provider, someone who knows you well and will work with you to meet your healthcare needs.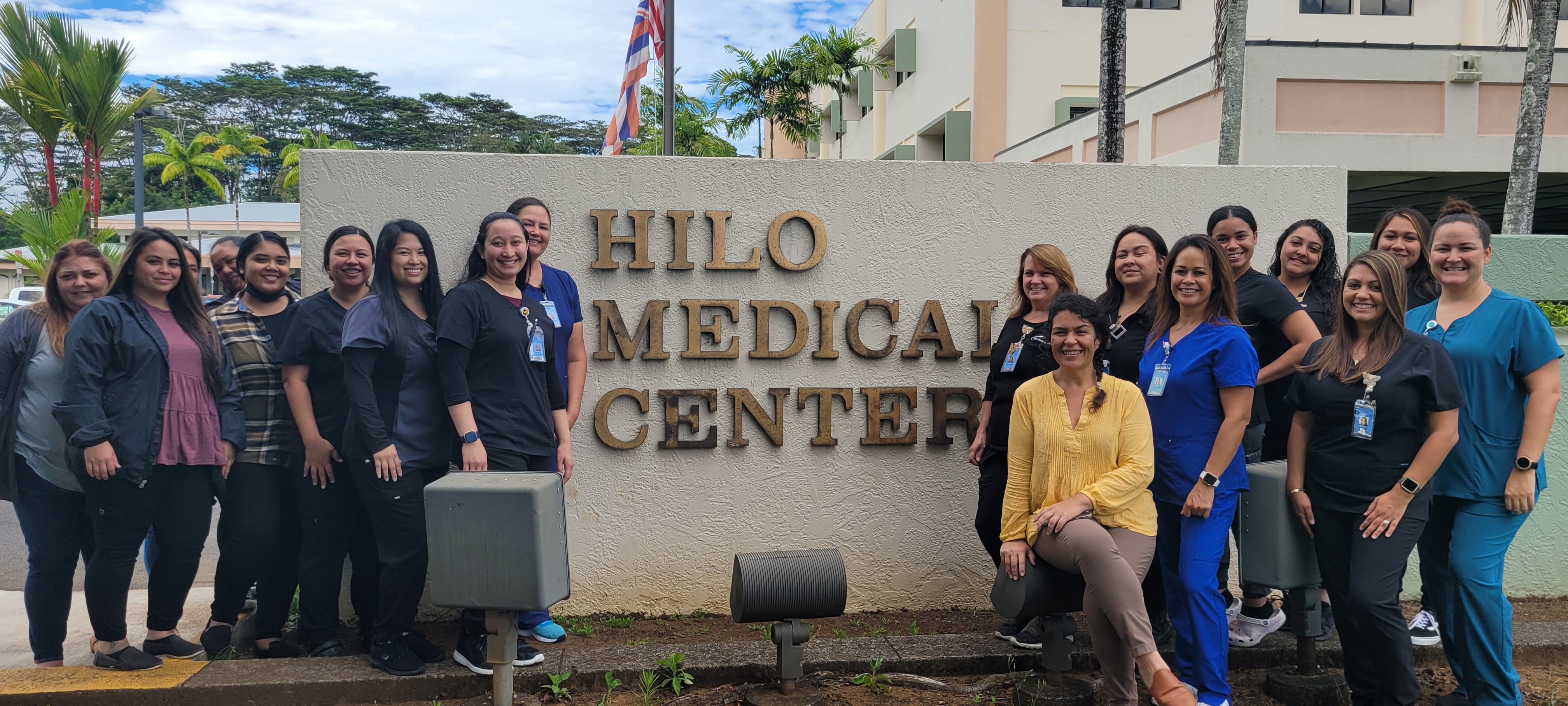 NOTICE TO PATIENTS: This clinic serves all patients regardless of ability to pay. Discounts for essential services are offered based on family size and income.
East Hawaii Health Clinic 1190 - Primary Care
Our Services
We offer a full range of primary care services for adults and children, from keiki to kupuna. What is primary care? Primary care offers care for your whole family, and our providers and care teams take the time to learn about your individual and family health histories. Everyone can see the same provider for a variety of care, including:
1. Care to keep up or improve your health
2. Checkups, annual exams, women's health including Pap smear
3. Care for newborns, children, and teens, including well-child checks and vaccinations
4. Care for behavioral health issues like depression, anxiety
5. Care for long-term problems like COPD, diabetes and heart disease
6. Health coaching, guidance on nutrition and fitness, and help with stopping smoking, improving your health habits.
7. Minor in-office procedures like joint injection, skin biopsy, wart treatment
8. Family planning including birth control pills, IUD, Nexplanon, vasectomy, and natural family planning. Some of our primary care doctors provide OB care.
9. Help coping with issues related to aging.
10. Referral to specialists as needed.
East Hawaii Health Clinic 1190 - Primary Care
Our Team
Our team of primary care providers include family physicians, nurse practitioners, and physician assistants. We also have Family Medicine residents and medical students who care for you under the supervision of experienced faculty members.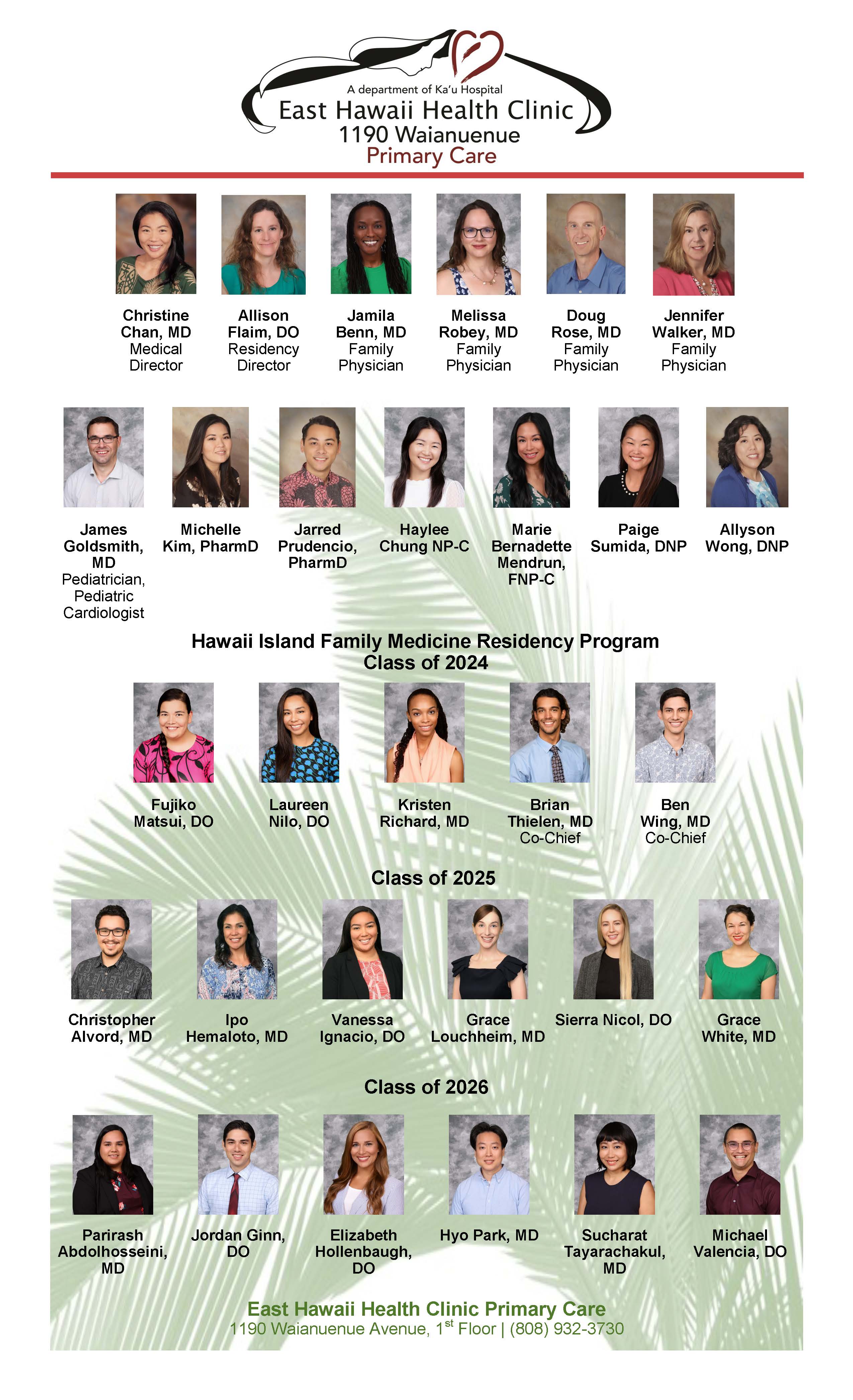 East Hawaii Health Clinic 1190 - Primary Care
Contact US