Thank you for choosing East Hawaii Health Pulmonology Clinic. The clinic opened in August 2022 and began offering diagnosis and treatment for a variety of conditions than affect the chest and lungs, such as asthma, COPD, chronic cough, or lung disease caused by smoking or other toxins.
Our board-certified physician and clinical care team are specialized in treating lung conditions. Diagnostic work up may include imaging, breathing test and bronchoscopy.
We are dedicated to bringing the same level of Trust, Integrity, Respect, and medical care as you have come to expect from the East Hawaii Health system. The care of our patients and their families will always be at the heart of our mission. We are committed to caring for you and look forward to our next visit together!
Conditions Treated:
• COPD
• Asthma
• Chronic cough
• Pneumonia
• Bronchitis
• Hypoxemia
• Dyspnea
• Hemoptysis
• Pleural effusion
• Pulmonary embolism
• Lung mass
• Lung nodule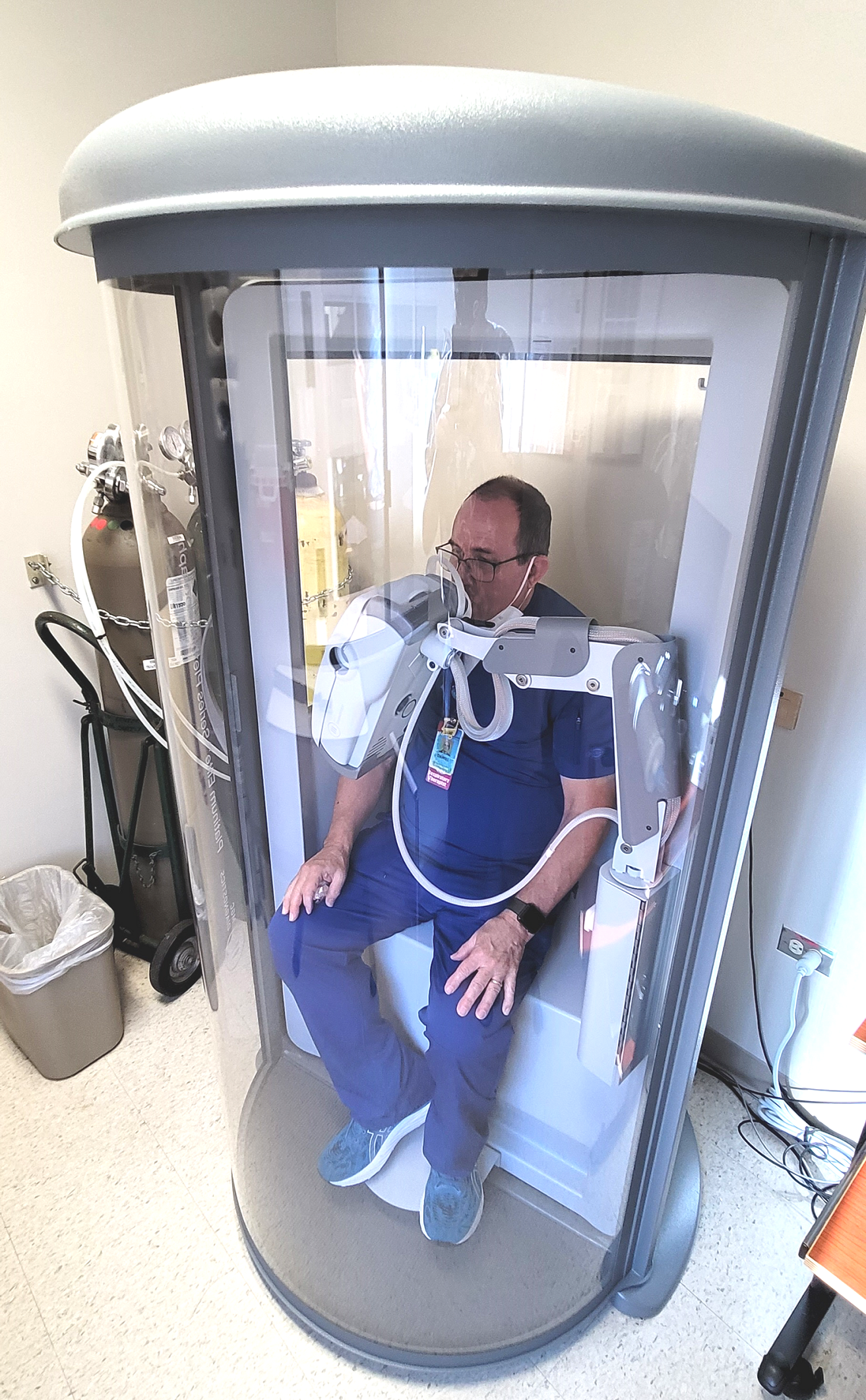 Tests we offer:
Bronchoscopy
Pulmonary Function Test
This is a type of breathing test that measures how well your lungs are working. Specifically, it measures:
• How much air you can breathe in and out of your lungs
• How fast you can breathe the air out of your lungs
• How much oxygen gets into your blood from your lungs
Your doctor might order breathing tests to:
• Find the cause of symptoms such as a long-term cough, noisy breathing (wheezing), or trouble breathing
• Check if a known lung condition is mild or severe, or changes over time – such as asthma, chronic bronchitis, pulmonary fibrosis, and chronic obstructive pulmonary disease (also called "COPD").
• Check how well your inhaler medicines are working
Instructions for the pulmonary function test
• We ask that you don't smoke or take any prescribed nebulizers or inhalers 4-6 hours prior to your appointment.
• Please arrive 15 minutes prior to the exam and report directly to the Pulmonary Clinic located on the second floor at Hilo Medical Center in the short stay waiting area.