Keaau Urgent Care Primary Care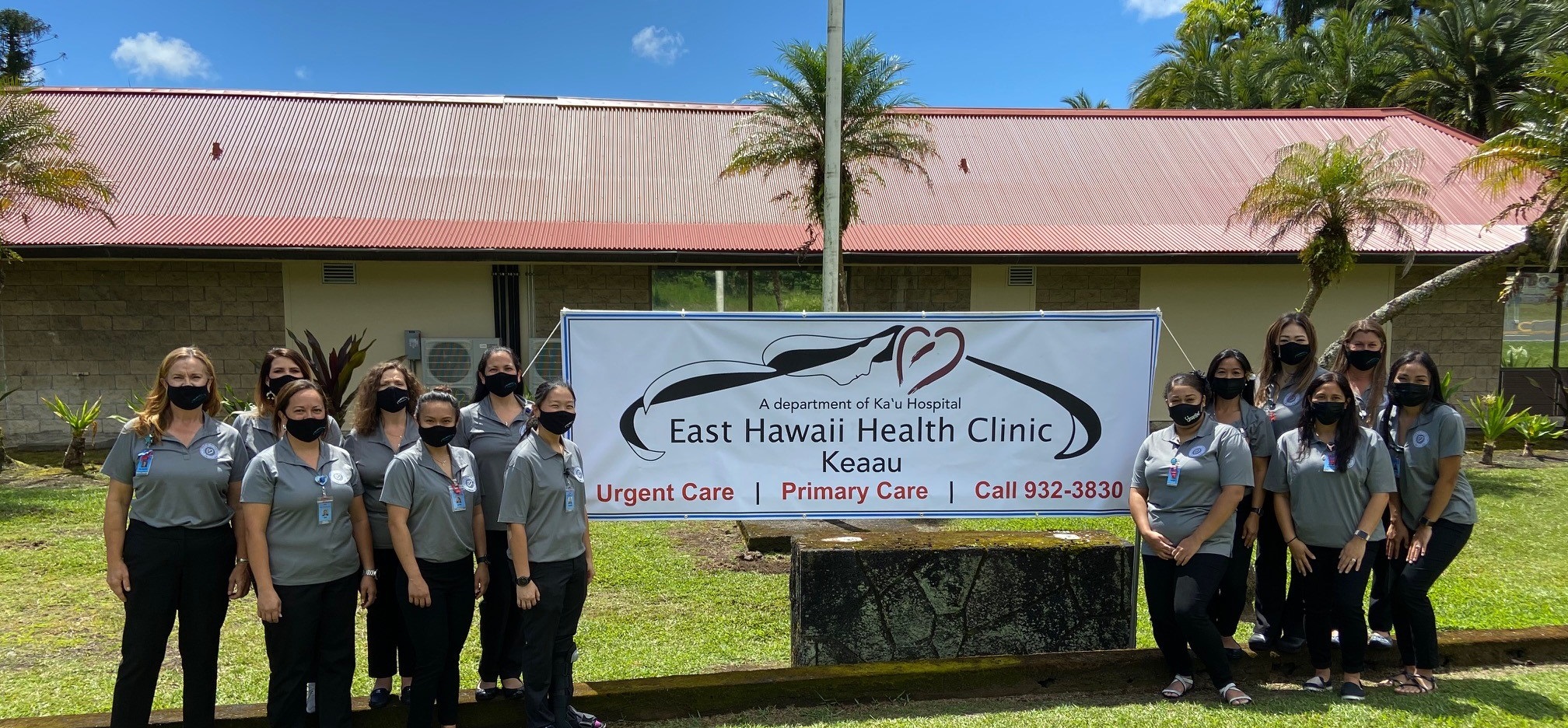 Urgent Care Hours:
Daily 7:00 AM-7:00 PM
Primary Care Hours:
Weekdays 7:00 AM – 6:00 PM*
*except Holidays
Aloha!
The East Hawaii Health Clinic at Keaʻau is now offering Primary and Urgent Care at our new convenient location in Keaʻau across from Shipman Park.
We are dedicated to bringing the same level of Trust, Integrity, Respect,  and medical care to this new facility as you have come to expect from the East Hawaii Health system.
We are now also offering COVID-19 testing services!
Pulmonary Function Testing
School & Employment Physicals
Worker's Compensation Claims
Minor Procedures:

Stitches
Stitch removal
Wound management
Skin lesion removal
Joint injections
Incision & drainage of abscesses
Vaccinations:

Flu vaccines
Pneumonia vaccines
*Coming Soon* Infant & Child vaccines
Full Diagnostic X-ray Services:

All X-ray exams available to clinic patients and outpatients with a valid provider order
Hours: Monday-Friday from 9:00 AM to 5:30 PM
Behavioral Health Services:

Pediatric Therapy
Adult Therapy
Lifestyle Coaching
Addiction Therapy
On-site Laboratory Services:

COVID-19 Testing
Flu testing
Step testing
Pregnancy testing
Glucose/Blood Sugar testing
 Microscopy
Occult blood testing
PT/INR testing
Hematacrit testing
Creatinine testing
BUN testing
Oxygen Saturation testing
Sodium testing
Potassium testing
Chloride testing
Blood gas testing