Introducing East Hawaii Health Clinic's brand-new Urgent Care clinic – a game-changer in accessible and top-notch healthcare services.  Designed with your convenience in mind, our Urgent Care clinic is strategically located for easy access, enabling us to bring efficient and high-quality medical care right to your doorstep.  With a team of dedicated healthcare professionals, we are committed to providing prompt attention and exceptional treatment for a wide range of non-life-threatening conditions.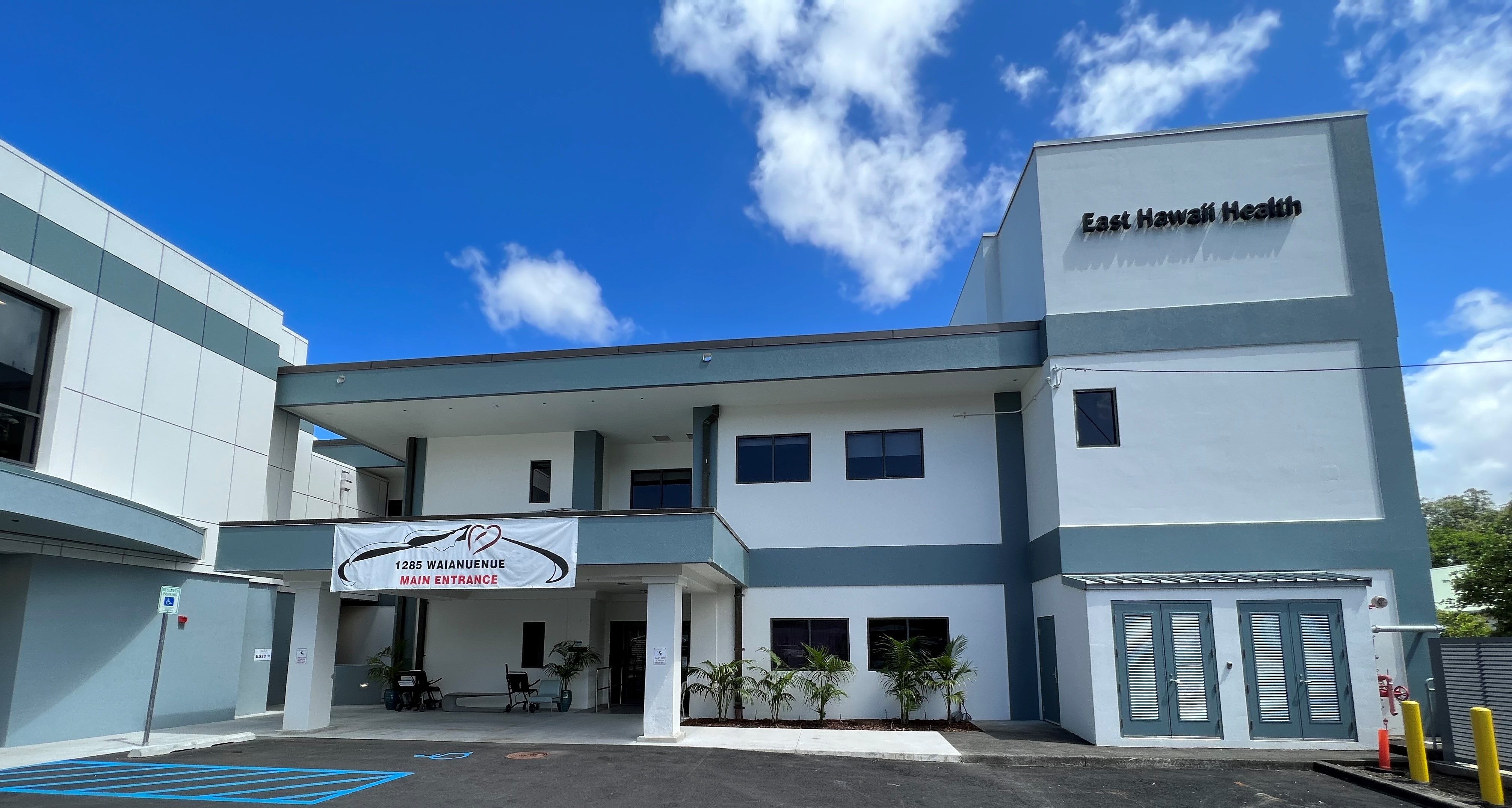 At East Hawaii Health Clinics, our Urgent Care clinic offers an extensive array of services, catering to minor injuries, common illnesses and essential diagnostic procedures.  Forget the hassle of scheduling appointments – our extended operating hours and walk-in policy ensure that you receive the care you need exactly when you need it.  We prioritize your comfort and strive for minimal wait times through streamlined processes, so you can get back to what matters most.  Our compassionate staff and providers are dedicated to delivering personalized attention and comprehensive care, ensuring that you receive the right treatment and clear follow-up recommendations.
Join us in celebrating the addition of our Urgent Care clinic to the East Hawaii Health Clinics family – a vital resource for the Hilo community.  Visit our clinic today and discover the difference East Hawaii Health Clinics can make in your healthcare journey!
1285 Urgent Care
Our Services
Minor Procedures:

Sutures
Suture removal
Wound management
Skin lesion removal
Joint injections
Incision & drainage of abscesses
Vaccinations:

Flu vaccines
Pneumonia vaccines
Infant & Child vaccines
Tetanus vaccine
COVID-19 Vaccine
On-site Laboratory Services:

COVID-19 Testing
Flu testing
Strep testing
Pregnancy testing
Glucose/Blood Sugar testing
 Microscopy
Occult blood testing
PT/INR testing
Oxygen Saturation testing
Hemoglobin testing
Hemoglobin A1C testing
Urinalysis
Urine Drug Screening
CMP
Lipids
RSV
1285 Urgent Care
Contact Us